Work @ Viki Hall Staffing LLC
Viki Hall Staffing LLC hires bartenders, bar backs, wait staff, chefs, kitchen assistants and more. We work with caterers, small and large corporations, personal chefs and private clientele.
We have built our company and attribute our success to the individuals that work for us. Our staff is hand-picked. We are committed to excellence and encourage applicants of qualified individuals.  We look for energetic people who focus on professionalism, enthusiasm, dependability, punctuality,trustworthiness and are team players.
At Viki Hall our "staff" or "waitstaff" refers to anyone who is not bartending, or leading a particular event. Our highly trained staff does anything and everything to ensure that the event is a success.
Some, but not all, responsibilities might include setting up the event, pouring water & wine, refilling buffet stations, bussing plates & glasses, serving at seated dinners, running coat check, greeting guests, offering hors d'oeuvres, and finally cleaning up the event-space so that you can be a guest at your own event.
At Viki Hall Staffing, our bartenders are T.A.B.C. certified, 18 years of age, and can pour wine, beer, and a variety of popular mixed drinks.
Our enthusiastic bartenders provide an excellent guest experience and are able to mix and match ingredients in order to create classic and innovative drinks in accordance with your guests' needs and expectations. They can also act as beverage stewards during a seated dinner to ensure that guests always have a full glass of wine. We take your fun seriously!
Event Captains act as a liaison between you (our client) and the Viki Hall Staffing LLC  personnel.
They will assist the client in executing the event and offer suggestions to ensure that the event is fabulously planned and remembered, because, at your event, every detail matters.
Event Managers a responsible for large events with a number of Captains supporting them.
The Event Manager will work with you to ensure the event's success, direct the Viki Hall Staffing LLC personnel, ensure every detail is executed to your satisfaction and focus on the needs of you and your guests.
Our Event Managers have impeccable references and years of experience. They have been hand-picked to be the best of the best.
Join Our Team! Apply Today!
Are you interested in joining our amazing team? Click the button below to complete the online application!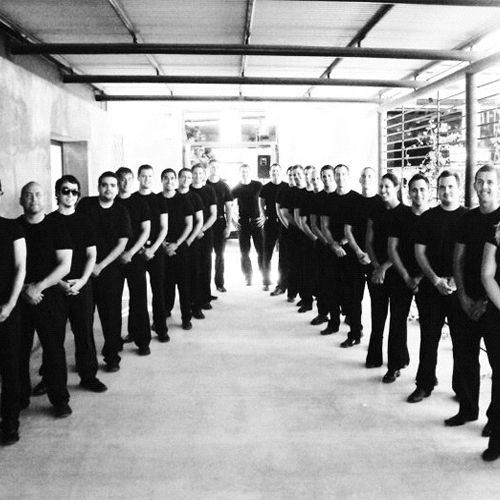 Thank you greatly!!!! Also, PLEASE PLEASE PLEASE tell your staff of how incredibly grateful we are of the amazing job they performed yesterday! It went as smoothly as it could have possibly gone, it was timed perfectly and we would have never achieved that without you and your staff. Thank you!!!!!
Just wanted to let you know Denise, the server you sent to work out party was tremendous. She helped in many ways as I finalize the food prep, she served all our guests graciously and even stayed to help clean up! She gets a gold 5 star rating from me!!

I hope you had a wonderful weekend! The staff on our wedding was top notch, it was so nice to work with Josh and Brittany again. Mary and Ryan were great too!
Your entire team was phenomenal! Every single person and we were all delighted by them! Helpful, attentive and kind. We cannot thank you enough, the bar staff rocked, it was just so pleasantly surprising to have all of you here!" Thanks for making us look good!! Props to Ryne, Gary, Remy, Joshua, Mariana, and Gerardo!"

Thank you, Matt. Your team always makes us shine in the eyes of our guests.
Wow, where do I start with the thank you? You and Song before the event, Abner at the event, you and other staff helping us load in the rain, Song driving everyone in the rain. I could go on. It was a tough night, but no one gave up and I really appreciate that. Please tell your staff thank you as well. Especially everyone that was there late night for the soaking. Thanks for always being there for us!!

Your staff is incredible. We had a fantastic event and I have NEVER worked with a more pleasant, skilled, efficient, resourceful, polite and initiative-taking crew. They were an absolute joy. Thank you so much.
Ryan – aka "Mario" – was fantastic! we loved him and would have him back again. our party was very successful and that is due, in part, to Ryan's fantastic service. All the guests would agree! GRAZIE TUTTI!